Evolutionary Tree Capital Management specializes in innovation-focused, concentrated-growth investing using a long-term approach we call Evolutionary Investing.  
This approach is the foundation for building focused equity portfolios of high-quality, sustainable growth companies. Our firm offers discretionary portfolio and investment management services to individuals and institutional clients. Clients access these services through separately-managed accounts, including both taxable and tax-exempt accounts.
Based in Alexandria, VA, Evolutionary Tree was founded in late 2017 by Thomas Ricketts, CFA, an investment professional and portfolio manager with over 22 years of investment experience. He brings significant experience in research, portfolio management, and executive management from his over two-decade career at Sands Capital. He is joined by other key professionals with complementary skillsets. The team has over 55 years of combined investment management and operational experience. We are committed to building an institutional-class, concentrated-growth investment firm focused on our mission of connecting clients to leading innovative businesses with the potential to drive wealth creation over the long term.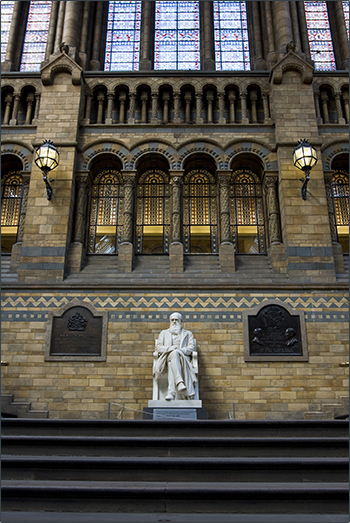 The statue of Charles Darwin inside London's Natural History Museum in the Main Hall. It sits in a place of prominence given the importance of his theories to our understanding of the natural world.