Our Mission
Connect clients to leading innovative businesses with the potential to drive wealth creation over the long term
Provide long-term perspective, thought leadership, and beyond-the-call-of-duty service
Our Story 
Evolutionary Tree was founded on a vision to apply an innovation and evolution-focused framework to concentrated growth investing. We believe the development of innovation and its resultant pattern of evolutionary change is the primary engine of growth for companies, industries, and the economy. With products and services—and their underlying technologies and business models—evolving at a faster rate than in the past, we believe an updated investment philosophy is needed.
We believe these new evolutionary principles and the unique framework we have developed provide the foundation for identifying and understanding how innovation creates and drives growth for leading innovative businesses and, in turn, value creation for clients.
Firm Overview
Evolutionary Tree is an innovation-focused, concentrated-growth investment management firm that serves both high-net-worth and institutional clients.
This approach is the foundation for building focused equity portfolios of high-quality, sustainable growth companies. Our firm offers discretionary portfolio and investment management services to individuals and institutional clients. Clients access these services through separately-managed accounts, including both taxable and tax-exempt accounts.
Based in Alexandria, VA, Evolutionary Tree was founded in late 2017 by Thomas Ricketts, CFA, an investment professional and portfolio manager with over 25 years of investment experience. He brings significant experience in research, portfolio management, and executive management from his over two-decade career at Sands Capital. He is joined by other key professionals with complementary skillsets. The team has over 60 years of combined investment management and operational experience. We are committed to building an institutional-class, concentrated-growth investment firm focused on our mission of connecting clients to leading innovative businesses with the potential to drive wealth creation over the long term.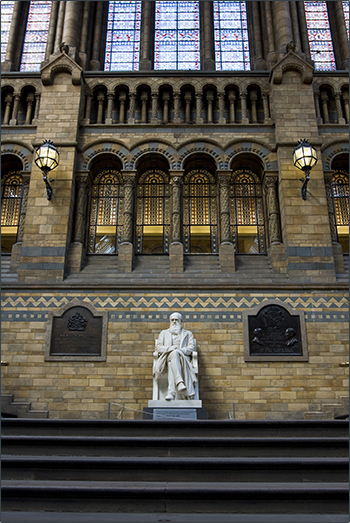 The statue of Charles Darwin inside London's Natural History Museum in the Main Hall. It sits in a place of prominence given the importance of his theories to our understanding of the natural world.